Tenner
Updated: Sep 11, 2020


Welcome to Tenner, the home of second screen sports entertainment, where you can predict live sports matches for free and win cash prizes.
It really is as simple as that; you answer eight questions about a sports match and if you get all of them correct, the cash prize is yours. No catches, no tricks, just free to play predictions for cash.
The Tenner Mission
At Tenner we recognise that the way we watch sport is changing. Can you remember the last time you watched five sets of tennis, or a day of test match cricket without checking your phone? Neither can we... But what if going on our phones during a match could enhance our viewing experience rather than distracting us from it?
That's where Tenner comes in.
We believe that the excitement of watching a sports match doesn't have to be limited to one screen. We provide a live prediction game that can make every moment matter to you, where your phone makes a dull fixture into an exciting money-maker.
It's our mission at Tenner to give you a vested interest in every sporting match you watch while ensuring you have nothing to lose. Tenner is completely free to play, so no more worrying about whether to put a risky twenty quid on the game, instead sit back and watch your predictions unfold with no financial risk.
How you can play
Predicting a game on Tenner is easy. Simply choose a sports match to predict, answer 8 questions about the match, and if you get them all correct you win a cash prize. Or use an extra life to win the cash prize even if you get one answer wrong!
As well as running real-time knockout games that you play alongside live sports matches, we also offer pre-match prediction games, where you can answer a set of questions before the sports event begins and track your progress as the match plays out.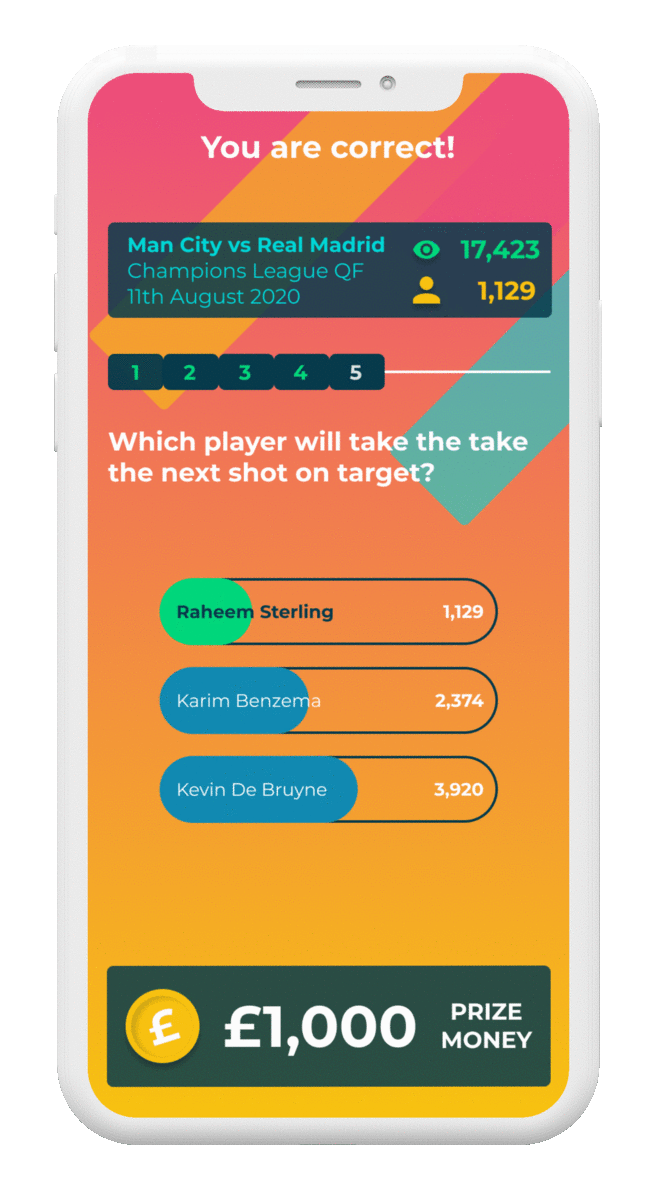 Get involved!
Hopefully, this post has given you a flavour of what Tenner is, what we want to do, and how you can play. But your Tenner experience doesn't have to stop with your predictions. We're always open to hearing new ideas and would love to know what you think. Whether it be a new feature you'd like to see or an alternative sport you think we should cover, don't hesitate to get in contact with us at hello@tennerapp.com
Join the Tenner family by downloading the app today and entering your first set of predictions!